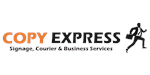 Copy Express - Business Services Franchise available in Gateway Mall, Durban
Durban, KwaZulu - Natal

It is a good time to be in signage, courier, printing and business services.
Finance requirements

Total Investment:

R600 000 - R900 000
Profile
Copy Express is a successful signage, courier and business solutions enterprise
Our flagship store is conveniently based in Tyger Valley Shopping Centre in Durbanville, Cape Town, South Africa.
Franchisees: Copy Express Opportunities available in signature malls in South Africa.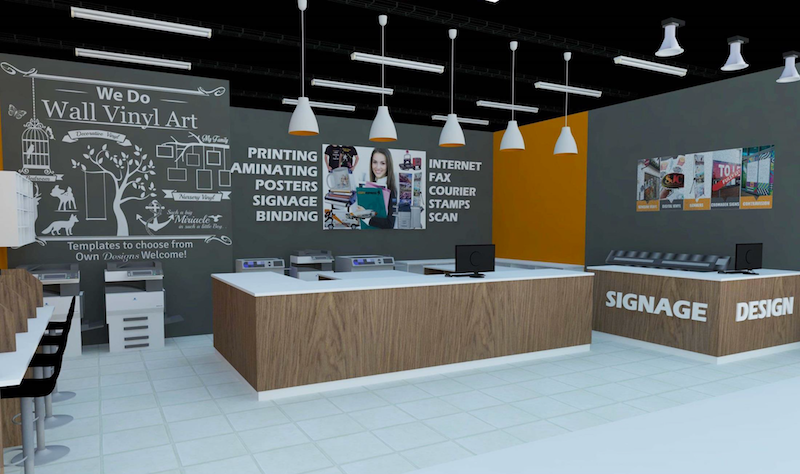 Centre Managers: Please contact us for a Corporate Profile and Shop Blueprint.
Copy Express Mission to provide fast, high quality printing, courier and business services whilst maintaining an exceptional level of customer service standards.
Copy Express Vision to become the preferred supplier of all customers and business throughout South Africa who require outsourced signage, courier and business services.
Franchise Highlights
It is a good time to be in signage, courier, printing and business services. Outsourcing non-core business needs is an escalating and irreversible trend. This helps to make Copy Express recession proof.
Copy Express owners and staff have more than 100 years combined experience. We have five existing shops open.
Copy Express is a shopping centre franchise concept, backed by online ordering support.
Franchise profile and stand
A Copy Express franchise will typically be run by a service orientated person with experience working with the public, computers, printers, scanners and has a solid understanding of design programs. They are committed individuals with passion for providing friendly, fast and efficient service.
Staff includes 2-3 shop assistants, a graphic designer, a delivery person and a rep (Some roles can overlap)
Franchise purchase price between R600 000-R900 000, depending on the floor-space and includes help with site selection, lease negotiations, shop fit, equipment, marketing materials and uniforms, point-of-sale, training, launch support, business coaching and marketing assistance.
Recommended bridging finance: R200 000 (Lease deposits, VAT, Overheads)
Management fee (''Royalties''): 5-4% (sliding scale depending on franchise monthly turnover)
Marketing fee: 2% (used to build local and national brand and generate business)
Franchisor rebates: In line with industry averages and fully disclosed.
Comprehensive and continual training on Copy Express products, methodologies and services as well as training on all the ins and outs of managing a profitable business.
Next Steps
Please complete the short form below to contact our team.
Our Franchise Project Team will meet all successful applicants to discuss your options for owning your own Copy Express store.
Join the Copy Express Family Today!