FocalPoint International Franchise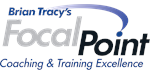 FocalPoint International - Business Coaching and Professional Training Franchise
You can own your own training, coaching and consulting business using the exclusive Brian Tracy FocalPoint learning materials.
Finance requirements

Initial Franchise Fee:

Pricing from $89,950 AUD

Areas Available

Australia, New Zealand, UK, Ireland and Germany
Profile
FocalPoint Business Coaches are kicking goals! Get in the Game!
FocalPoint Coaches are in demand! We are the elite in this industry. Are you a driven, experienced professional? Do you want to mentor others, control your own time and earn what you deserve? Get out on the field with us!
Join Us
As a new FocalPoint business coach, you will dive right in with the initial on-boarding certification in Australia and then fly to sunny California for a 6-day training program. Expenses are included. Ongoing, our professional business coaches have access to 150 hours of training per year which is why they are leaders in this field. 
After the comprehensive training, you will get your very own coach who will work closely with you to launch your coaching and training practice. Our coaches enjoy full support with regular team calls and networking plus an annual conference with inspirational speakers and fun social events. All of this adds up to a fast return on investment and a rewarding career for you. Now is the time to pick up the ball and kick your own goals!
All FocalPoint coaches get:
Superior products/ marketing templates
Your very own coach
Quick Start lead generation
Networks / supportive community / team spirit
Get in the Game!
You will benefit from your own exclusive website, eye-catching marketing material and your own G-Suite management tools which will enhance your results.
Length of Agreement
Five years with five year bonus period. All-inclusive Franchise Fee: $89,950 plus GST: Save 7.5% in 2018! Places are limited. 
Do You Qualify?
You must have at least 10 years of business experience, great communication skills, a willingness to learn and invest in yourself, a passion for coaching others and the strong desire to build and manage a successful business.
What is the FocalPoint difference?
Our coaches are the winners in this field because all of the FocalPoint business coaching and training programs have been personally created by legendary business expert Brian Tracy from 35 years of research. A world leader in the psychology of achievement, Brian's professional development learnings and strategies are proven to get results.
By joining with us, you will have these valuable materials at your fingertips for your own personal development while you follow your passion of coaching others. You can effectively leverage FocalPoint's tools, systems and methodology for maximum benefit. As a forward-thinking company, we are always innovating. We are looking for like-minded professionals to join our team. If you want to get out there and grow your own business coaching consultancy, then pick up the ball and run with it!
Are you ready to control your own time and income?