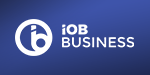 iOB Business - Digital Agency Franchise
Help local businesses improve their digital footprint by launching a Digital Agency. Provide technology solutions with no prior experience.
Watch Video
Finance requirements

Total Investment:

£5,995

Minimum Investment:

$5,995

Areas Available

UK, Canada & South Africa
Profile

LAUNCH A DIGITAL AGENCY AND EXCEED YOUR INCOME GOALS!
Local businesses need to embrace technology. Customers expect to interact with businesses in the Digital space. However, most businesses just don't have a Digital footprint that actually benefits their business.
Launch a Digital Agency and provide technology solutions to local businesses without any technical skills. Eliminate your risk by breaking-even with just 4 clients.
We would love to hear from you if you want to:
Exceed your income goals
Enjoy work/life fulfillment
Help your local business community
THE MARKET
Every business owner wishes they had more time. There never seem to be enough hours in the day. However, technology is helping businesses in every industry, work smarter and not harder. You can be the single point of contact that provides your clients with multiple services that they actually need and want.
Some of your solutions will include online reviews, social media management, ordering systems, website development, explainer videos and so much more.
Your Digital Agency can help your clients: 
Engage with over 3.48 billion people who use social media websites. (Statista)
Influence over 97% of people that read online reviews for local businesses. (Qualtrics)
Compete in the food ordering market that is predicted to be worth over £9.8 billion by 2021. (AHDB)
Are you ready to be the one-stop Digital Agency solution for your clients?
YOUR PACKAGE
Join our Network and recieve:
Custom Technology - Including social media management, online reviews, food ordering systems and much more.
Live Training - Designed to give you the skills and confidence to help local businesses.
Learn Centre - Access bespoke online training courses including marketing and sales.
Digital Office - All the branded resources you need to secure and manage your clients.
Branding - Launch with a professional website and print collateral.
Lifetime Support - Contact our team via telephone and email with any questions.
Exceed your income goals by setting your own selling price and receive residual income every month.
IS THIS THE RIGHT OPPORTUNITY FOR YOU?
If you feel as though you want more control over your working life then you need to make a change. Whether you are looking to supplement your existing income or you want to make a fresh start, launching a Digital Agency can be one of the most rewarding things you can do.
Enquire with us and start your journey to becoming a Digital Entrepreneur. It's time to exceed your income goals.

CONTACT US TO FIND OUT MORE!
News
25 November 2019

It has been a busy month for iOB Business as they continue to build their Partner Network throughout the UK and help entrepreneurs launch their own Digital Agency. However, it's also been a busy time away from the marketing side as iOB Business has now signed an official partnership agreement with...
Videos
We help people exceed their income goals by launching a successful Digital Agency that provides technology solutions to any business.